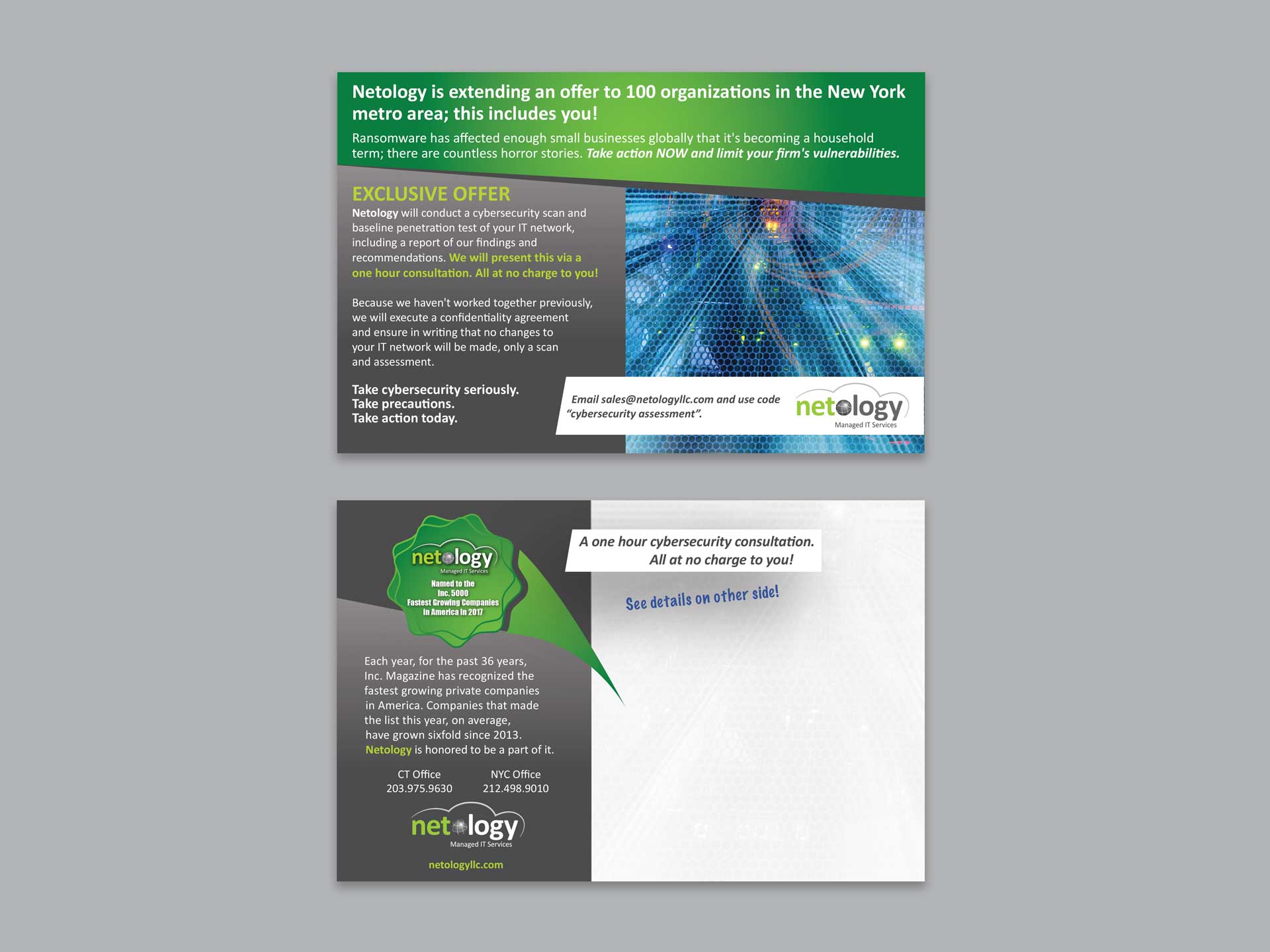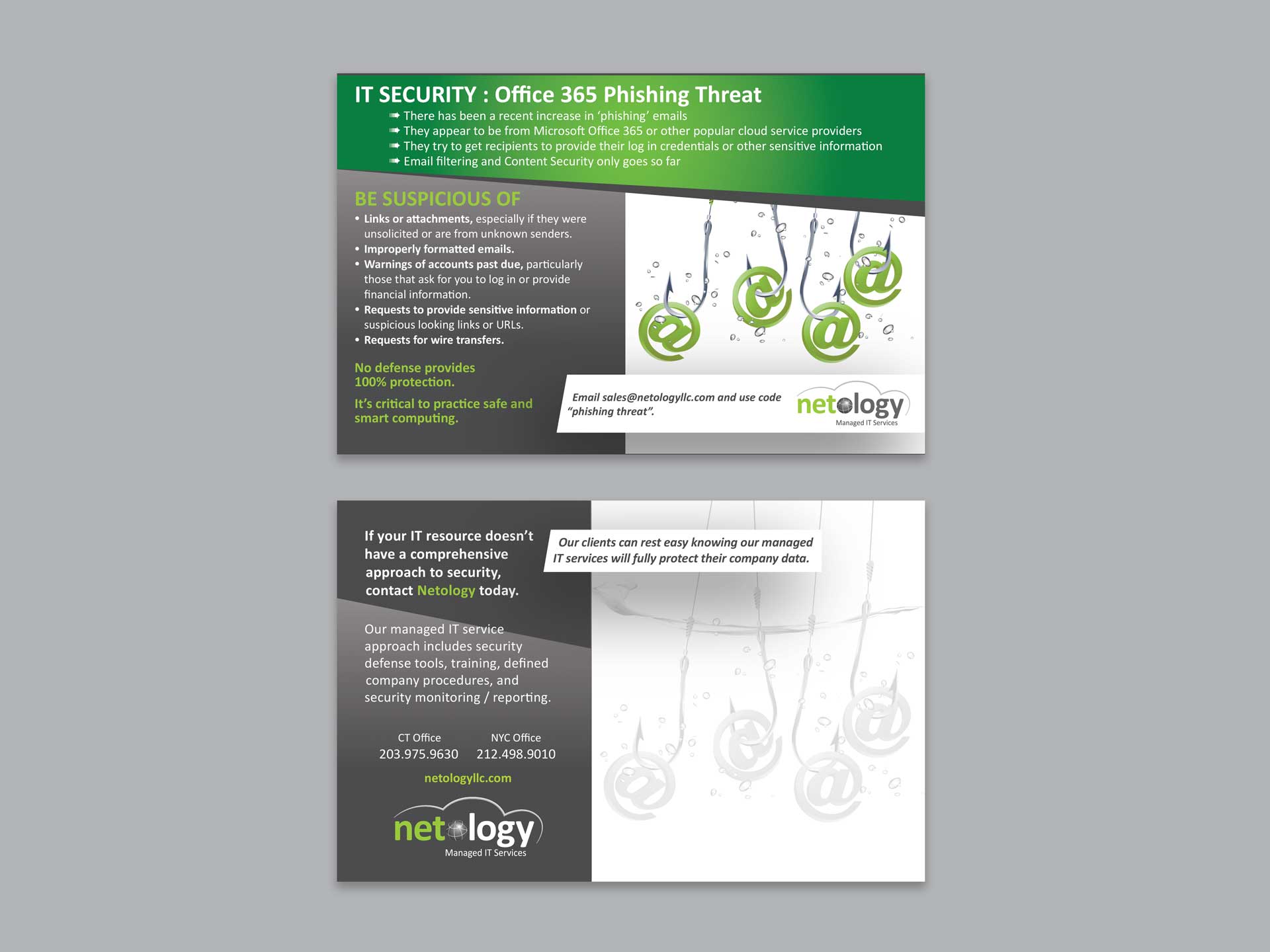 Project Description
Netology has been focusing on "cybersecurity" and "phishing" during these times. They needed direct mail postcards that would catch the recipients eye to play it safe and have a security assessment. I also created a ribbon logo to promote Netology's recognition for their fast growth in Inc. Magazine.
More Details
Print Design, Branding, Logo Design
Adobe Illustrator and Photoshop.