"I have worked with Caroline on five projects involving Internet and social media marketing and will never go anywhere else.  Her dedication to my companies is obvious, her talent is way beyond the big firms I once used and she either knows or learns everything I ask of her."
Ed Davidson, CEO Corporate US Bound
"I love working with Caroline at RCC Digital. She is fun, creative, and thinks outside of the box. Her updates to our website are swift and communication is great. She provides great service with a heart."
Linda Cochrane, RN, CEO Hopeline Pregnancy Resource Center
"Caroline, I wanted to pass along that Sam was at a conference in Norway last week with the top Presidents/Managers/CEO's from the various Luxo locations worldwide. He mentioned that the new President of Glamox/Luxo (everybody's boss) took out a copy of the History Handout we had given him when he was here the week prior and showed it to everyone explaining how nice the piece had turned out and how we should all look to do more of these types of things in the future.  Kudos to you!  It came out awesome! The handout was also given out at NeoCon earlier this week and we have heard nothing but good things."
Kimberly Kishpaugh, Luxo Corporation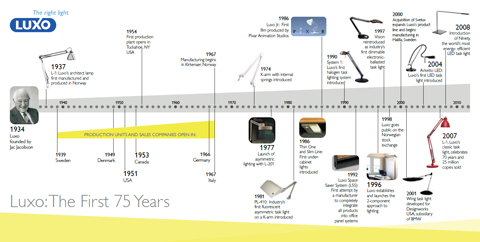 "Our church worked with Caroline Williams for graphic design for a new church logo and our preschool logo.  She was amazingly quick, insightful, thoughtful and talented in her work.   She was so right on that we did not have to do follow up versions.  She got it perfect on the first try.  I have NEVER had this experience before with a graphic artist.  She also worked tirelessly to assemble the pieces and functionality of our new website until it was exactly what we wanted.  She is talented, hard-working, reliable and gifted at what she does! "
Rev. Kevin Merritt, Senior Pastor, Stepney Baptist Church, Monroe CT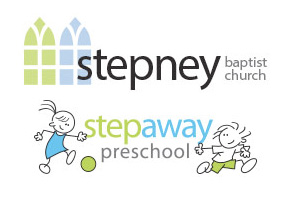 "Caroline Williams worked with our company, Technell, for over ten years. During that period she prepared advertising for our client's markets in the U.S., Mexico, and Central America.  Her ability to translate copy into Spanish was greatly valued.  As well, Caroline prepared artwork for brochures, product guides, and web sites. She attacked all jobs with a positive, professional attitude, and delivered them on time.  She contributed to project coordination, graphic design, illustration, and preparation of materials, ready for web or printing.  Her designs were clean and attractive, and she paid attention to the smallest details. Caroline was always reliable and a pleasure to work with."
Barbara & Marvin Gold, Technell Inc.