Vaira's European Skin Care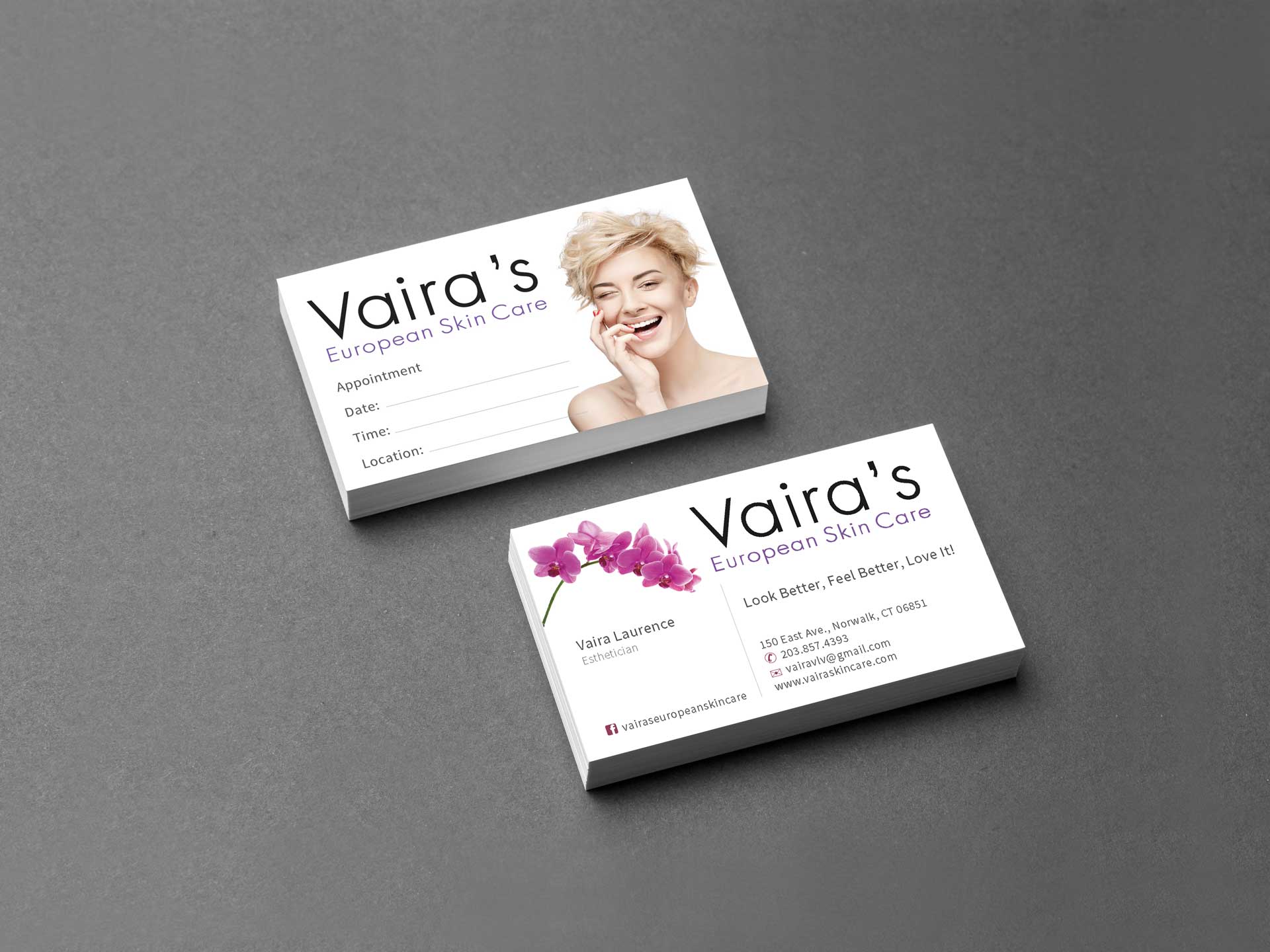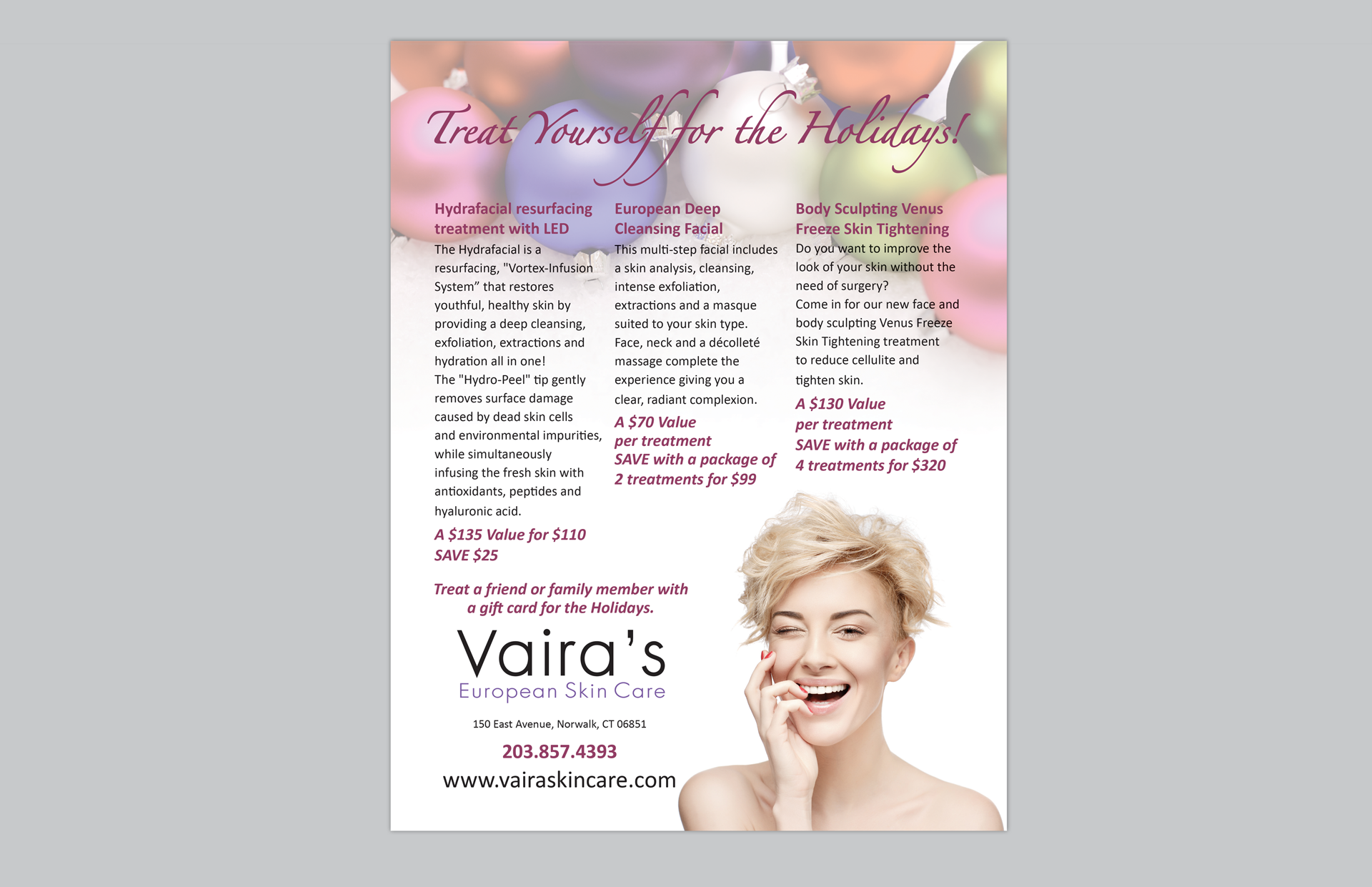 Project
As the owner of a small spa with some of the latest technology and services in skin care, Vaira wanted a website with a fresh clean look that she could direct her customers to.  She did not want to continue with the expensive hosting package she had that provided her with a template website and email marketing services that she did not need or use.
On a tight budget, I was able to create a new website with Wordpress and images that I also used throughout her print material for branding, including a bifold brochure, appointment card/business card and holiday flyer.
More Details
Vaira's European Skin Care
Website Design, Brochure Design
Adobe Illustrator and Photoshop, Wordpress, CSS.